Nutrient-dense, rich in fibre, and full of flavour, Alfalfa Sprouts are a great way to boost your daily intake of essential vitamins and minerals.
Serving Size 1 cup (85g)  |  Servings 2.5
*Percentage Daily Values are based on a 2,000 calorie diet
Safe, resealable, and recyclable
Southern Alp Sprouts packaging is designed for food safety, security, and sustainability. Our resealable container means your sprouts stay fresh for longer, and it's fully recyclable. To keep sprouts at their best, store them at the front of the fridge. When the container is empty, give it a rinse and pop it in the recycling bin. Too easy!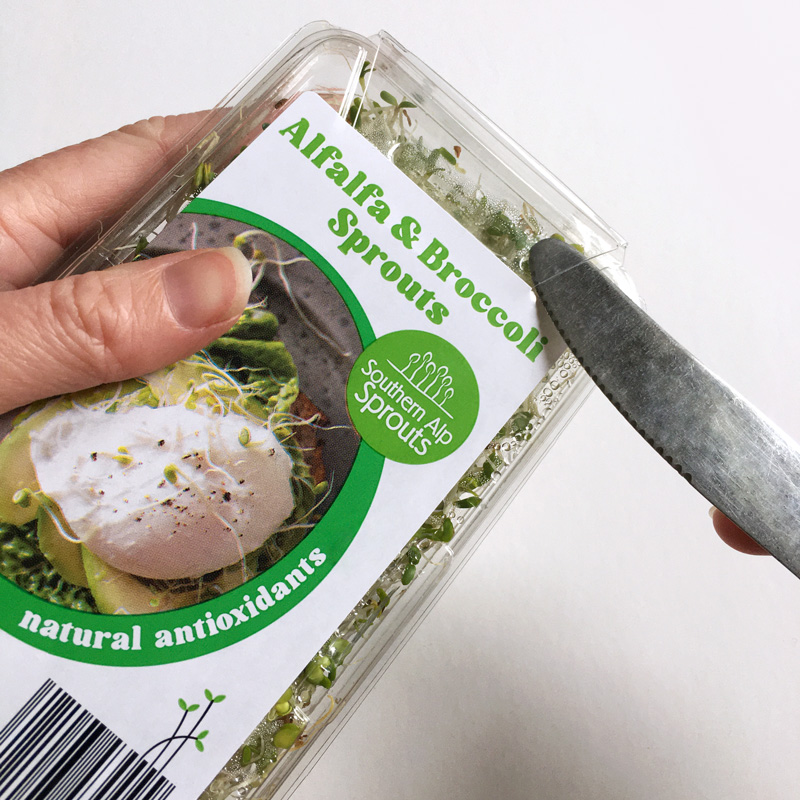 1. To open the punnet, slide a butter knife under the tamper-proof fastening to break the seal.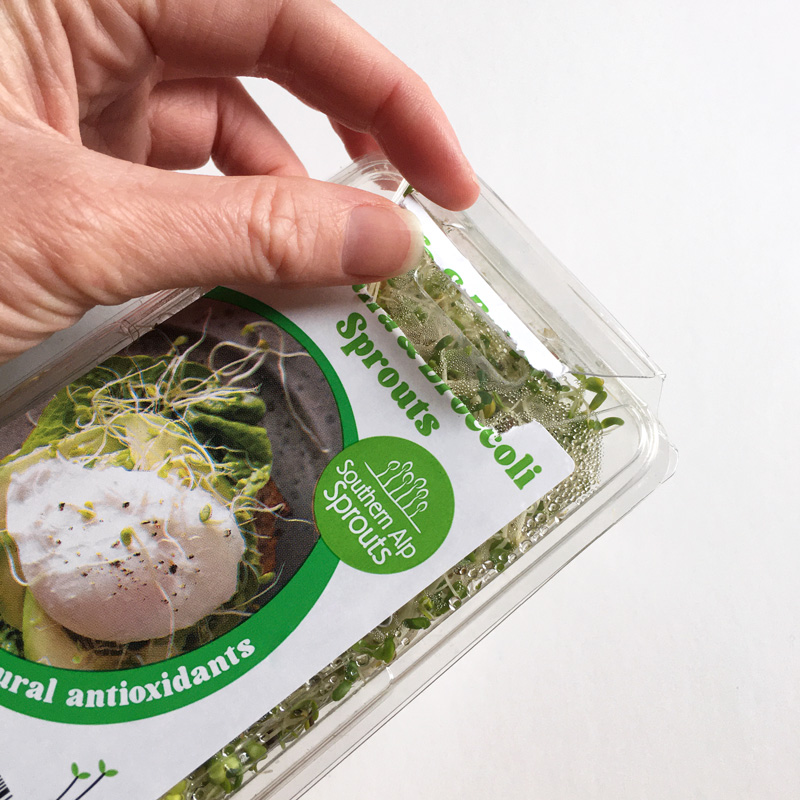 2. Lift the fastening to release the lid of the punnet.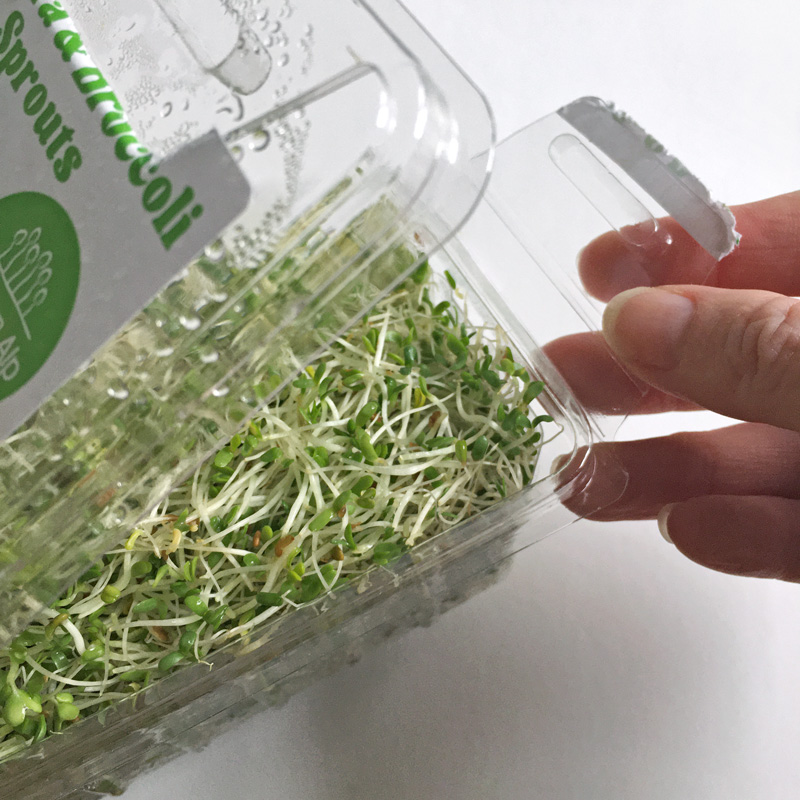 3. Open the lid to enjoy your fresh, healthy sprouts!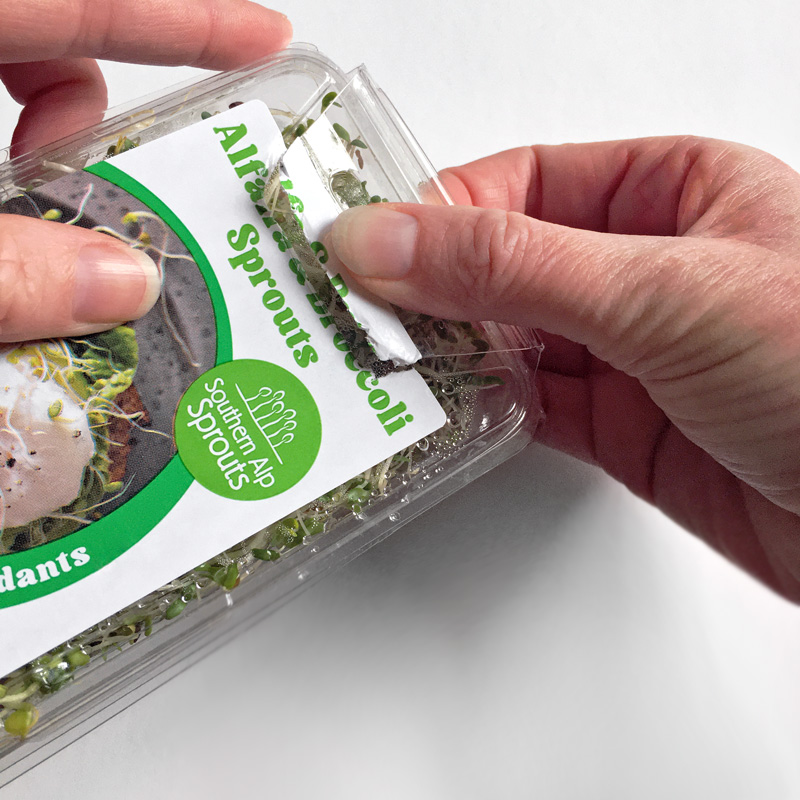 4. Reseal the top by pressing down the fastening, and store the sprouts at the front of the fridge.